Important Dates
Round II
Submission Deadline(Full paper)

Nov. 20

, 2017


Submission Deadline(Abstract)

Nov. 10, 2017

Author notification

Before Nov. 30,2017

Final version

Dec. 5,2017

Registration

Dec. 5,2017

Main conference

Dec 15-18,2017
Committee
| | |
| --- | --- |
| | |
| Prof. Guoqian Chen | Dr. Mouloud Denai |
Venue
Hong Kong (Chinese: 香港; literally: "Fragrant Harbour" or "Incense Harbour"), officially the Hong Kong Special Administrative Region of the People's Republic of China, is an autonomous territory on the Pearl River Delta in East Asia.[13]
Speakers
Keynote Speaker I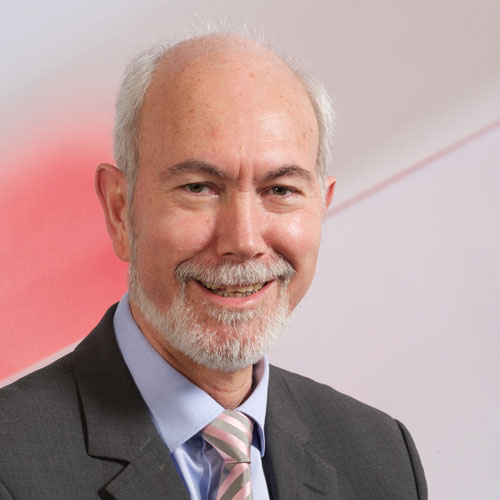 Prof Dracos Vassalos, University of Strathclyde, UK
Professor Dracos Vassalos BSc, MBA, PhD, DSc, CEng, FRINA, FIMarEST (Male). Dracos Vassalos is Professor of Maritime Safety and Director of the Maritime Safety Research Centre (MSRC) at the Department of NAOME, University of Strathclyde. His motto is "safety enhancement through innovation", pursued over a 38-year career in industry and academia, promoting the use of scientific approaches in maritime safety. He is Chairman of the Design for Safety" Conference, a subject topic he has introduced to the maritime industry in 1995 and spearheaded its development and implementation since then with some 100 large-scale R&D projects. Professor Vassalos is one of the instigators of EU maritime research in the early 1990s where, in close collaboration with industry, he introduced a Thematic Network on safety as the vehicle to shaping maritime safety. Professor Vassalos was the co-ordinator for maritime safety research in EU from 1996 to 2004, which led to some 100 large-scale projects with over €250M funding that completely transformed maritime safety. He has filed 3 safety-related Patents, is the Editor of 10 Conferences/Workshops Proceedings; co-editor of the first book on Contemporary Ideas on Ship Stability and of the first Special Edition in the SMOT Journal and Ocean Engineering Journal. Professor Vassalos is the author of 415 technical publications, comprising: 2 HSE books on "Avoidance of cable snap-loading in offshore lifting operations", 2 major chapters on the first book on "Risk-Based Ship Design" and 14 additional chapters in various other books (80 refereed Journal, 168 refereed Conference, 88 Conference, 69 Invited Papers/Key Note Addresses/Articles and of numerous research, contract and internal reports. He is also the Chairman of Safety at Sea/Brookes Bell, a company offering one-stop-shop provision of maritime safety. Professor Vassalos received a Life Achievement Award from the Royal Academy of Engineering in 2011, the Froude Medal from RINA in 2012 and the David Taylor Medal from SNAME in 2016 for his life-long contribution to maritime safety.
Keynote Speaker II
Prof Jin Wang

Professor of Marine Technology
Director of Liverpool Logistics, Offshore and Marine (LOOM) Research Institute
Liverpool John Moores University,UK
Associate Dean (Scholarship, Research and Knowledge Transfer), Faculty of Engineering and Technology
Keynote speech title:A risk-based approach in design and operation of large marine transportation systems under uncertainties
Abstract. Uncertainties in data due to randomness, fuzziness, incompleteness and unpredictability may be the major challenges in risk-based decision making when designing or operating a large complex marine transportation system such as an ocean-going vessel. A possible solution is to use advances developed in technology to deal with such challenges associated with data uncertainties. Following a brief introduction of the recent developments in marine transportation system safety assessment, this presentation will highlight how possibilistic and probabilistic approaches can be used to address uncertainties in data through elicitation of expert judgements and synthesis of both qualitative and quantitative information. Both reactive and proactive regimes will be described in terms of their applicability to marine transportation systems. Novel safety assessment and decision making models will be described in terms of how they can be used to help make risk-based decisions in situations where conventional methods cannot be confidently applied. Illustrative examples will be used to demonstrate how such models can be applied in specific applications to facilitate risk-based decision making under uncertainties.
Keynote Speaker III
Prof. Qiang Meng
Professor,Department of Civil and Environmental Engineering, National University of Singapore, Singapore
Co-director, NUS-LTA Transportation Research Centre
Keynote Speaker IV
Prof. Akinori Morimoto
Professor of Waseda University, JAPAN
The City Planning Institute of Japan, Managing Director
The Japan Research center for Transport Policy, Managing Director
International Association of Traffic and Safety Sciences, Chairman of International Forum Committee
Speech Title: The strategies for integrating land use and public transportation in Japan
Abstract: Land use and transportation are interdependent, similar to a chicken-and-egg relation. Creating new public transport increases the attractiveness of the land, promoting new urban facilities. The speech focuses on the relationship between land use and public transportation for the purpose of sustainable city. From the viewpoint of compact city under depopulation, Transit Oriented Development should be implemented along next-generation public transportation system such as Light Rail Transit. The key issues of the speech are as follows;
[1 ] History of Transit Oriented Development in Japan
[2 ] Depopulation society and compact city policy
[3 ] Strategies for integrating land use and new transport
[4 ] Challenge in local hub-city